We Could Use a Friend Like You!
Your contribution to in the Friends of the Hocking Hills State Park can help:
Preserve and protect the natural beauty of Hocking Hills State Park.
Promote and support educational projects within the Park.
Increase public awareness of the Hocking Hills State Park.
Fund projects like a new astronomy education center, wildlife viewing blinds, trail updates and improvements, educational programs and much, much more.
Give Today!
INDIVIDUAL/FAMILY - Contribution Levels:
Day Tripper - $25.00
Explorer - $50.00
Adventurer - $100.00
Trail Blazer - $250.0 +
ONLINE: Click Here to give online.
BY MAIL: Simply download, complete, and return the Friends of the Hocking Hills State Parks Membership Application to become a part of something great.
Once registered, you'll receive access to insider information about park news, projects, initiatives, and events.
BUSINESS/ORGANIZATION SUPPORTER
Would you like your business or organization to be recognized as a Friends Supporter?
Your contribution makes a difference!
Donate to FFHSP
Sign-up to receive Friendly Updates our e-Newsletter
---
Supporting Hocking Hills Since 2003
Read More...
---
Volunteer in the Hocking Hills
Find Opportunities...
---
Visit our Business Partners
Find Member Discounts...
---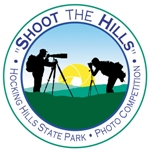 April 15-17, 2016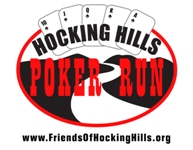 August 13, 2016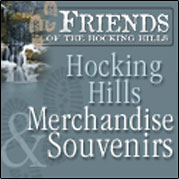 Latest News
09/06/2015
Ridgetops & Hollers, Scalawags & Renegades, Owl Prowls and more in the Hocking Hills!
Complete Story »
05/20/2015
May 29-31
Join car enthusiasts from all over the Midwest as they descend on the Hocking Hills for a weekend of displays and scenic drives
Complete Story »
05/20/2015
Saturday, June 20, 2015
Registration is now OPEN!
Complete Story »
All News Items »