Membership
We Could Use a Friend Like You!
Your membership in the Friends of the Hocking Hills State Park can help:
Preserve and protect the natural beauty of Hocking Hills State Park.
Promote and support educational projects within the Park.
Increase public awareness of the Hocking Hills State Park.
Fund projects like a new astronomy education center, wildlife viewing blinds, trail updates and improvements, educational programs and much, much more.
Join Today!
INDIVIDUAL/FAMILY Member - Contribution Levels:
Day Tripper - $25.00
Explorer - $50.00
Adventurer - $100.00
Trail Blazer - $250.0 +
ONLINE: Click Here to join online and receive immediate access to Friends Insider discounts and member's only page with a full business partner listing and special offers.
BY MAIL: Simply download, complete, and return the Friends of the Hocking Hills State Parks Membership Application to become a part of something great.
Once registered, you'll receive access to insider information about park news, projects, and initiatives, as well as the many membership benefits offered to Friends.
BUSINESS/ORGANIZATION MEMBERSHIP
Would you like your business or organization to be a member or event sponsor? CLICK HERE for details.
Your membership makes a difference!
2013 Members
Trail Blazers
Clyde Gosnell & Louise Warner
Adventurers
Cara & Dominick Brook
Barbara Farquhar
Fred Blodgett & Sue Hauser
Eben Kent
Jennifer & Alan Starkey
Explorers
Matthew Anderle
Tim Erskine
Greg Hanlin
Kriss Haren
Ryan Massey
Fritz Reitter
Richard Webb
Day Trippers
Larry Barker
Dave Boswell
S Bowman
Jeffery Braemer
Rain Burroughs
Todd Cleveland
Lisa Comita
Joseph Grimando
Michael Herasimuk
Bill & Linda Huber
Mr & Mrs Michael Huber
Kim Huk
David Keys
Ron Kromer
Levi & Rebecca Miller
Roger & Linda Montgomery
Allene Moore
Deanna Reed
Ben Ropp
Kara Salpeter
Marjorie Saving
Susan Shull
Roberta Wynn
Donate to FFHSP
Sign-up to receive Friendly Updates our e-Newsletter
---
Supporting Hocking Hills Since 2003
Read More...
---
Volunteer in the Hocking Hills
Find Opportunities...
---
Visit our Business Partners
Find Member Discounts...
---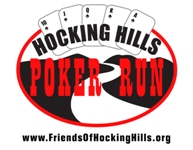 May 18, 2013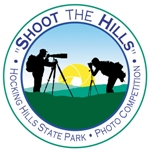 April 25-27, 2014
Latest News
02/07/2013
12th Annual Shoot the Hills to be held at Camp Oty'Okwa.
Complete Story »
01/13/2013
Complete Story »
01/10/2013
Clyde Gosnell and Omie Warner, FHHSP Board Members, were recognized for their vision and dedication to the SR 664 S Realignment Project at Old Man's Cave.
Complete Story »
All News Items »